Welcome 

to our Colchester Seventh-day Adventist church website.  Visiting our website or visiting our church we want you to feel part of the family.  Please feel free to explore the different sections of this site and if you have any questions then it would be our delight for you to get in contact.  Our church is a family friendly church with services and activities for all the family. Please see our events page for a full listing of activities.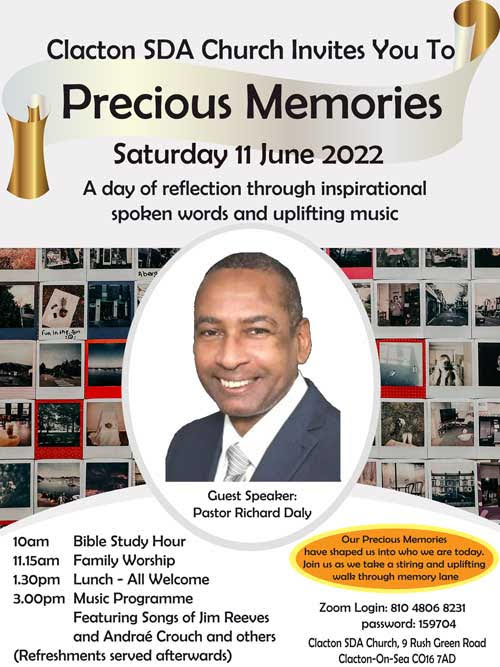 Important information
            Masks are not mandatory anymore to a relief of many, but you are welcome to wear one if you still
                 feel cautious about Covid.
             Temperature readings will be taken at the entrance of the church, as well as contact details in case  
                  of a Covid outbreak among the attendees.
             Hand sanitisers and sanitary wipes will be available to enhance protection and safety.
            Windows will be kept open to ventilation and fresh air.
Please adhere to the prescribed health and safety precautions.
May God bless you as you join us in worship and Bible Study.

Sabbath services
10:00am Bible Study
11:15 am Main service with worshp and message.
For anyone who would like to join us live 
Click on our Zoom Link below

For other live Sabbath services click on
SECmedia

Systematic giving of tithes and offerings while the church is closed please click on this link:
Tithe and Offerings